3 Steps To Plan Your Wins Next Year
Setting goals is fun, making them happen takes planning. Leading departments in Fortune 500 companies I learned to review my goals every quarter and prioritize for profitability.  Keep it simple: what will make you happier this year? This year I challenge you to join me and review your goals each month. Subscribe to my blog and I'll send you my process and 3 things I'm excited about each month. It's easy and free to get started in 3 steps!
As an executive coach the first question I ask new clients is, "what are you most excited about?" Your answer helps me understand what goals matter to you. Often we don't take the time to pause and ask ourselves what do we want to win this year? Being intentional about your energy increases the value of your time. Here's my 3 steps to keeping your goals and your year on track!
1. Make it fun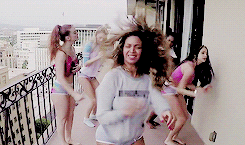 Think of three things you are excited about in 2018. Focusing on what's possible is the best part of my day. Suspend your reality for a minute and get excited about owning your year. Success is in your mindset.
Get hype about your journey! Set aside time to focus on you. Pick a theme song to remind you why this is your year. Put it on your playlist and start hyping yourself up about making your dreams come true! Before you know it you we will be dancing on balcony's with your girls.
2. Write it down
What are you most excited about this year? Entrepreneurs and visionaries struggle with managing too many great ideas. One reason to write them out is to see strategic connections and recognize what's realistic. Prepare to share your idea with the world by putting it in writing. Take a few minutes and jot down your thoughts in a google doc or journal. Get it all out of your head without editing yourself.
Be kind to yourself. You have an entire year ahead. Go ahead, put down that rock star moment.  What magic moment will motivate you to keep going it gets challenging? What will it feel like to succeed?  Notice any themes in your goals? Are you creating new products or building new relationships? Understanding your goals is the beginning of valuing your time.
3. Be Accountable
Would you stand up your boss? Take yourself serious and protect your planning time now by adding regular reviews on your calendar.  One of the benefits of having a leadership coach is getting the accountability to keep your appointment with yourself. Goals require resources and the time to execute or it's just an exercise in dreaming.  Having a weekly meeting with your coach gives you access to another perspective to help you improve your life. 
As a coach my job is to help you unlock the answers within yourself. It's your life, you know what you need to move forward.  Anything is possible. Don't waste time judging yourself or comparing to others.  Start with yourself.
Want to plan with me this year? Subscribe to the list for information about upcoming retreats, events and coaching programs.  I'm accepting new coaching clients through January 31st. Do you want to make it happen this year? Claim your complimentary discovery session with me to share your goals for 2018.